Free Events
S
M
T
W
T
F
S
1
6
7
8
9
11
13
14
15
16
17
20
Mouseover dates to see events
Click date to view details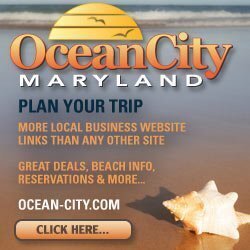 Free Stuff
Free Stuff:
Original Smith Island Cake Company - Free Coffee or Cupcake


Treat yourself to an unforgettable dessert eating experience you won't forget! Try the famous Smith Island Cake! Imagine... nine of the most delicate layers of rich cake separated by the thinnest layers of homemade old fashioned icing. This desert was designated as Maryland's official state dessert in October 2008. You will be hooked on this unique dessert, a true Maryland treasure.
Open year-round and all day including morning and late evening hours for after-dinner desserts. Specializing in fair trade coffee, we offer a variety of drinks such as lattes, cappuccinos and espressos. Try our gourmet cupcakes, cake pops, cake-its and mini cakes for 2. Our items are made fresh and from scratch, all day everyday. Using the highest quality, fresh and local ingredients, we create unique treats, each a delicious little treasure. With over 15 flavors plus seasonal and holiday selections, you are sure to find a favorite.
Order your cakes online too! Visit our website at
Wi-Fi access and free delivery throughout Ocean City, Delaware beaches, Salisbury and Cambridge MD.
Regular Price: $2.75
Claim This Item For
FREE!
3 Easy Steps:
Search Hotel Availability & Get Best Rates
Select Hotel
Claim Your Free Items
4th Step... Relax and enjoy peace of mind knowing you booked the best deal possible.