Real People, Big Savings
Went to OC, used my free Hooters, Party Block and Greene Turtle vouchers. Just booked another trip for August. I love this free stuff.



- Jim from Columbia, MD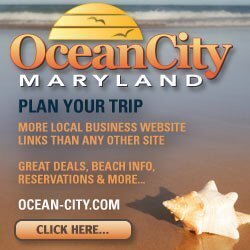 Free Stuff
Free Stuff:
Crab Alley Restaurant Lounge & Seafood Market - $10 Voucher





Featuring the Finest in Crabs, Lobster, Steaks, and other delicious specialties.
Crab Alley opened in 1984 on Ninth Street in Ocean City, MD. A favorite spot of locals and tourists alike until 1994 when a fire on the boardwalk burned down the original building. On May 22, 1995 we opened in West Ocean City overlooking the commercial harbor. Our new location offers plenty of free parking, more seats and a great view from our outdoor deck.
Fresh Fish Specials
Daily Happy Hour
Daily Menu Specials
Children's Menu
Eat In or Carry Out
Dine Inside or on the Deck
Open Daily at 11am
Water View Dining on the Deck
Located on Golf Course Road in West Ocean City
410-213-7800
Off-Season Hours:
Monday: 3:00 pm - 8:30pm
Tuesday & Wednesday: Closed
Thursday: 3:00 pm - 8:30 pm
Friday & Saturday: 11:00 am - 9:00 pm
Sunday: 11:00 am - 8:30 pm
Not valid on New Year's Eve.
Regular Price: $10.00
Claim This Item For
FREE!
3 Easy Steps:
Search Hotel Availability & Get Best Rates
Select Hotel
Claim Your Free Items
4th Step... Relax and enjoy peace of mind knowing you booked the best deal possible.