Free Stuff
Free Stuff:
Ocean View Grill & BBQ - $10 Restaurant Voucher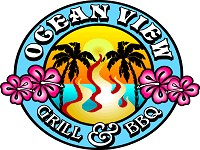 16th Street, Oceanfront on the Boardwalk
Enjoy indoor or outdoor oceanfront dining with stunning views overlooking the Boardwalk, beach and ocean.
Casual Dining in a Traditional Eastern Shore Atmosphere
Serving Breakfast Favorites Daily from February through December.
Stop by for our famous breakfast on the Boardwalk. Also serving lunch and dinner. Dinner includes the best ribs under the sun, a great selection of slow cooked BBQ favorites and fresh-from-the-docks seafood, as well as lite fare and other more traditional Eastern Shore fare. We only serve the finest Certified Angus Beef and fresh local seafood.

Surfin' Betty's Beach Bar is a great place to relax with a few friends over a tropical cocktail or steamed shrimp. Be sure to check out happy hour til 7pm nightly.
Children's Menu and Free Parking available.
Limit 1 voucher per table, per visit; no exceptions. No cash back.
Regular Price: $10.00
$5.00
Claim This Item For
FREE!
3 Easy Steps:
Search Hotel Availability & Get Best Rates
Select Hotel
Claim Your Free Items
4th Step... Relax and enjoy peace of mind knowing you booked the best deal possible.