Free Stuff
Free Stuff:
Seacrets Resort - $10 Restaurant Voucher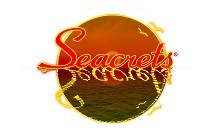 Seacrets, Jamaica USA
Ocean City's home of true Jamaican food including jerk chicken, Jamaican pizza, and seafood.
Not valid for Cover Charge, Concert Tickets, New Year's Eve or Gratuity
Fall and Winter Hours:
Monday - Wednesday: CLOSED
Thursday and Sunday: 11:00am - 11:00pm
Friday and Saturday: 11:00am - 12:30am
Regular Price: $10.00
Claim This Item For
FREE!
3 Easy Steps:
Search Hotel Availability & Get Best Rates
Select Hotel
Claim Your Free Items
4th Step... Relax and enjoy peace of mind knowing you booked the best deal possible.